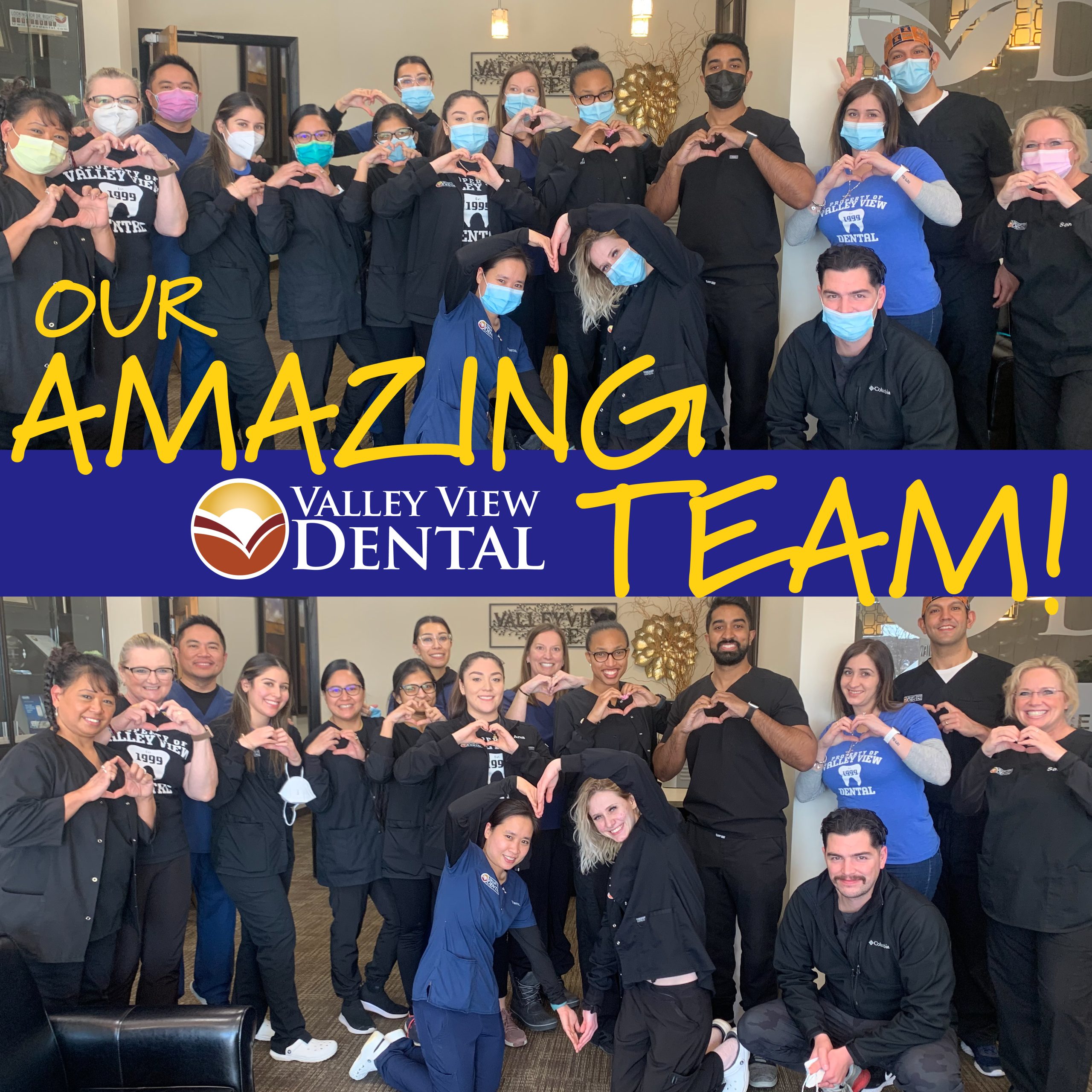 March is all about appreciating every one of our hardworking dental care workers! From Dental Assistants Recognition Week (March 8-12th), Employee Appreciation Day (March 4th), and Dentist Day (March 6th) our three-office practice is pleased to recognize how much we value our dental hygienists, dental assistants, and dentists. Without each one of these skilled workers, we couldn't bring you the exceptional dental care we strive to provide you and your family every time you come in.
We celebrate Dental Assistants Recognition Week because they are the heart of the dental practice. They do so much for our patients — get the room ready, make sure you are where you need to be, make sure the treatment coordinators get what they need and keep track of our dentists. They also work hard to keep us compliant with all OSHA, CDC, and ADA guidelines. We want our dental assistants to know much we appreciate them and welcome you to do the same the next time you come in for treatment! We want to thank all of our Dental Assistants: Yul, Rowena, Laura, Iwona, Ida, Aline, Minerva, Sandy, Jenny, Anna, Thet, Veron, Evelyn, Ronnald, Mariella, Jasmin, Patrycja, Samantha, Haji, Melissa, Gurpal, and Jacob.
We also look forward to Dental Hygienist Week coming up April 5-9th! Dental Hygienists are the heart of our practice, they are hands-on in helping our patients feel comfortable and they get the best treatment possible. We are so grateful that the Dental Hygienists on our team are talented, compassionate, and dedicated to providing the best care possible. We are thankful for all of our Dental Hygienists: Kim, Rene, Taylor, Tierney, Maggie, Denisse, Jesse, Liz, Stephanie, Marcella, Amy, and Danielle.
For Employee Appreciation Day on the first Friday in March (March 4th to be exact for 2022), we want to give all of our team a shout-out. The U.S. Department of Labor Statistics says that nearly one-third of one's life is spent at work. We acknowledge every single one of our hard-working employees and wants them to feel valued and celebrated for their daily efforts! Our Admin Team: Amy, Jean, Jennifer, Kathy, Teresa, Erika, Gema, Sarah, Amber, Mary, Jeanne, Brenda, Chrisand, Ana O., Radhika, Cuyler, Vanessa, Ana M., Kaitlyn, Elango, and Marissa.
Last but not least is Dentist Day (on March 6th)! We are truly grateful for each and every one of our dedicated dentists who keep your teeth and gums as healthy as possible. They work every day to prevent, diagnose, and treat oral diseases and monitor the growth of teeth and jaws and perform surgical procedures when needed. Join us in recognizing and thanking our dedicated dentists:
Romeoville Dentists
• Dr. Paul Singh
• Dr. Pradeep Khurana
• Dr. Hazel S Macanip
• Dr. Lawrence J. Toledano
• Dr. Dhaval Shah
• Dr. Josh Philip
• Dr. Hardik Vyas
• Dr. Mirette Hanna
• Dr. Phil Meehan
• Dr. Anthony Lotesto
Naperville Dentists
• Dr. Catherine Rhim
• Dr. Sergio Loubriel
Montgomery Dentists
• Dr. Jay Lee
• Dr. Hardik Vyas
We thank each member of the Valley View team for their daily contributions to help our patients all year round and encourage you to do your part by taking good care of your teeth every day.
Remember to schedule routine dental cleanings and exams and maybe take a moment to say thank you to your team when you next see us! Our Valley View Dental teams in Montgomery, Naperville, and Romeoville look forward to helping you create your healthiest smile.