Meet
Rene
Rene is a Wolverine through and through! She was certified as a dental hygienist in 2000 at University of Michigan's School of Dentistry. She loves caring for our patients and focuses on patient education and disease prevention.
When not brightening smiles, Renee likes to watch sports. As a mom of 3 active boys, on her days off, you might see her attending a football game or watching U of M beat Ohio State! Go Blue!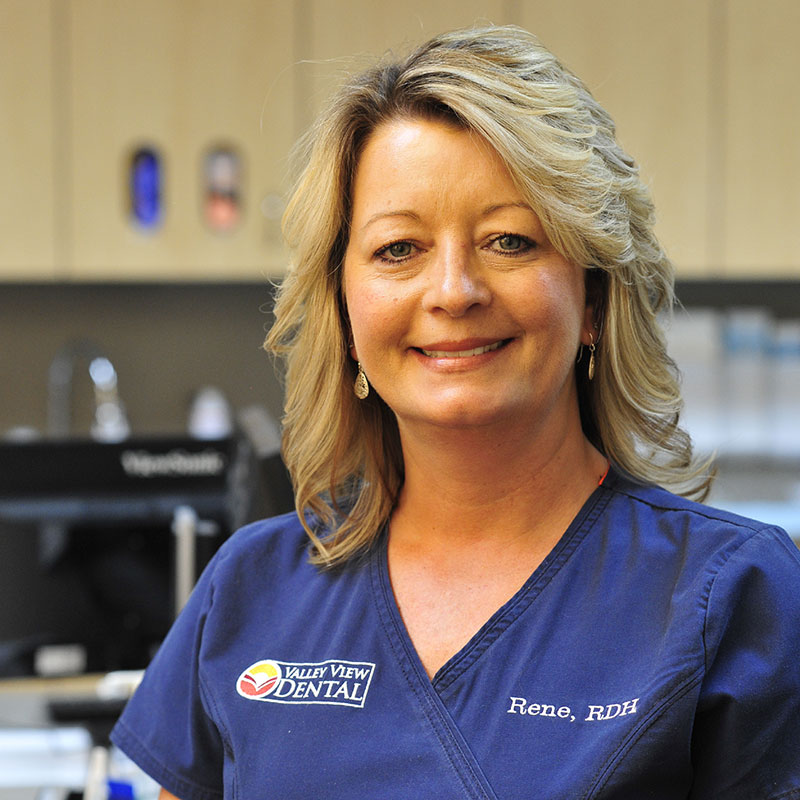 Rene Hunt, Romeoville, IL, Dental Hygienist
Meet
Kim
Kim has over 30 years of experience in the dental field. She was certified as a dental assistant at Illinois Valley Community College 1984 and graduated from the Parkland College dental hygiene program in 1991.
She has been a dedicated and loyal employee of Valley View Dental since 2001. She enjoys connecting with her patients on a personal level, and of course educating and teaching them about their own oral health. Outside of the practice Kim enjoys any time that can be spent with her grown son and daughter, as well as her extended family and friends. She also enjoys weight training and gardening outdoors.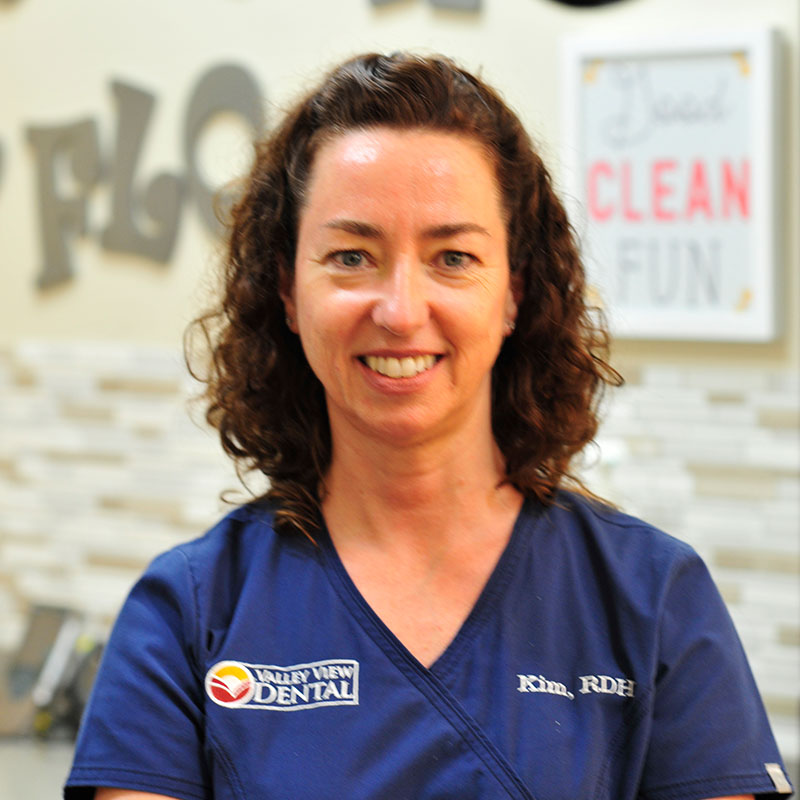 Kim Hibben, Romeoville, IL, Dental Hygienist
Meet
Tierney
Tierney has worked in dentistry since 2011 and earned her dental hygiene degree at Prairie State College in 2015. She is dedicated to providing quality individualized care to her patients. Tierney is as sweet as they come! She brings a smile to everyone's face from the second they sit in her chair, making each patient feel special and comfortable. She loves kids and has volunteered by teaching school children proper oral hygiene habits.
She and her husband are expecting their first baby and you can bet there will be plenty of healthy smiles in Tierney's new home!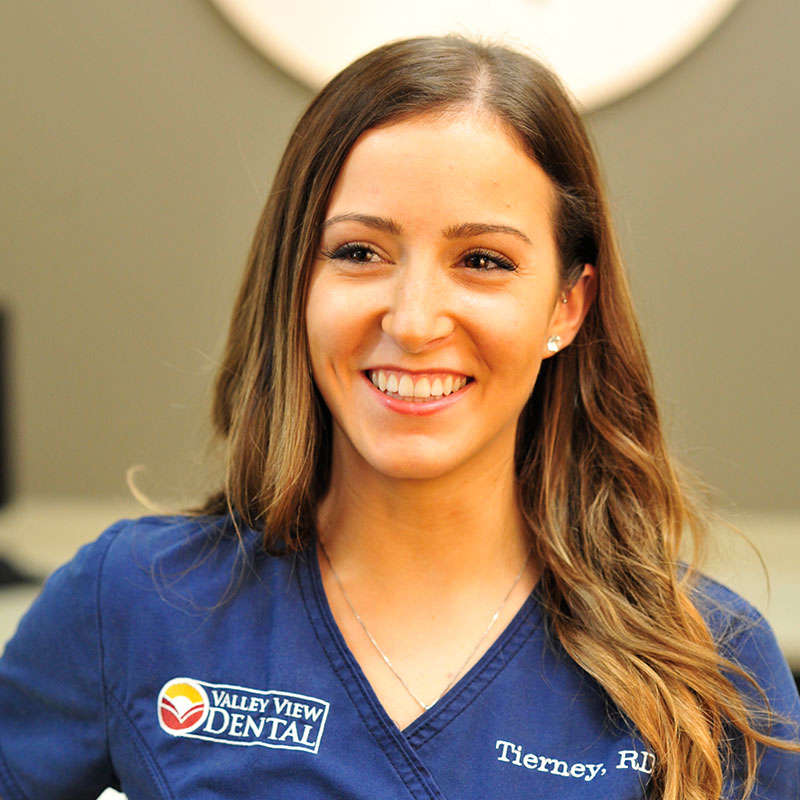 Tierney Miller, Romeoville, IL, Dental Hygienist
Meet
Taylor
Taylor graduated cum laude from Southern Illinois University Carbondale in 2012 with a dental hygiene degree. Taylor is committed to taking care of our patients and our community! She wants to see everyone have a great smile and volunteers her services for veterans, disabled children, geriatric patients, and other disadvantaged groups. She is also trained in managing special-needs kids in healthcare.
Taylor is another work-out queen who gets her cardio in by walking with her two beautiful children and her dogs. She and her husband also love taking breaks from all that work to sample the newest creations from our local breweries!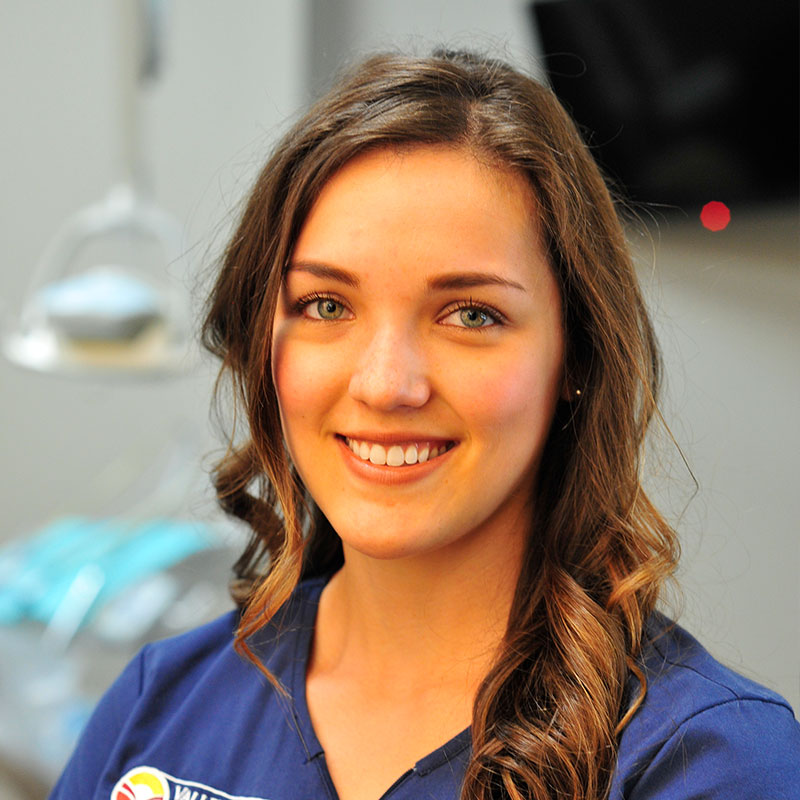 Taylor Stroud, Naperville, IL, Dental Hygienist
Meet
Maggie
Maggie earned her dental hygiene degree in 2014 from the College of DuPage. For Maggie, dentistry is all about the people! She loves her job and her heart for her patients shows through the relationships she builds with everyone who sits in her chair! She loves working with our team to provide great dental care and patient education. She also loves motivating our patients to achieve healthy and happy smiles!
Away from the office, Maggie loves gardening, traveling and spending time with her husband and son.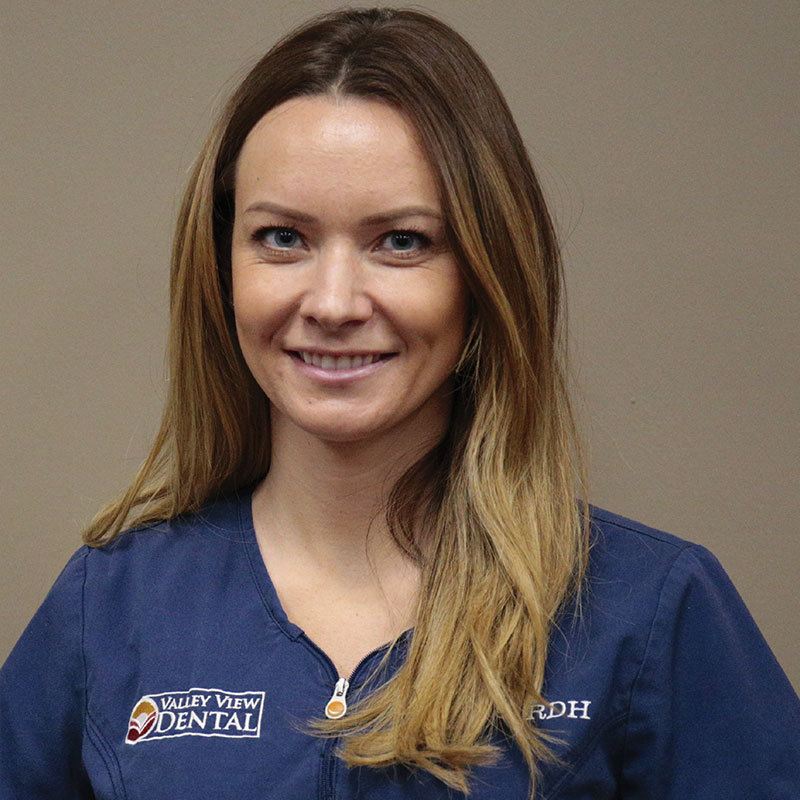 Maggie Witynski, Romeoville, IL, Dental Hygienist
Meet
Jesse
Jesse has been working in the dental field for nine years and is extremely happy with his decision to be a part of the dental community!
"My goal is always to give the patient the best experience they can have and to make sure they leave their appointment a little more educated than when they came in."
When he's not working, Jesse enjoys the simple things in life: a good meal, a good book, a good movie, working out and spending time with friends and family.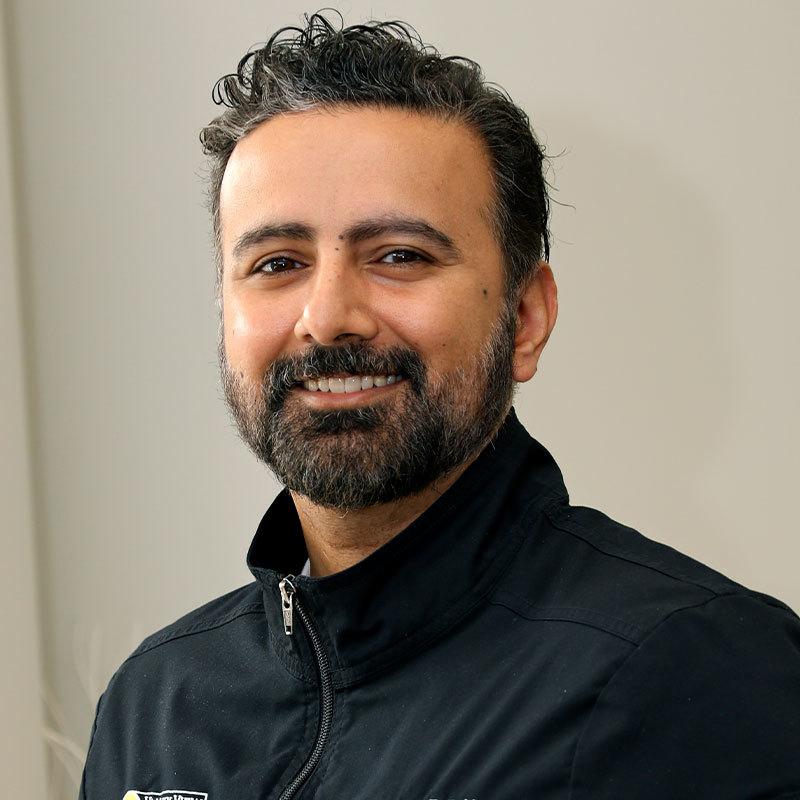 Jesse Singh, Montgomery, IL, Dental Hygienist
Meet
Denisse
Book Now
Denisse earned her associate's degree in biology from Waubonsee Community College before attending dental hygiene school at Remington College in Nashville, Tennessee, where she graduated with honors in 2018. While in hygiene school Denisse participated in a mentoring program for underclassmen, helping them prepare for future courses and clinical.
She is dedicated to providing a warm and inviting atmosphere and helping those who are afraid of the dentist to feel happy and comfortable in our office. Denisse enjoys sharing information that will help improve her patient's quality of life and takes the time to educate them on preventive care and the importance of their oral health. Denisse grew up in the Chicago-land suburbs. Outside of the office, she enjoys traveling to foreign places and spending time with her family. She has also completed training and education in skin health and makeup artistry, and ran courses on these subjects on a regional level across several states.
"We shall never know all the good a simple smile can do."– Mother Teresa.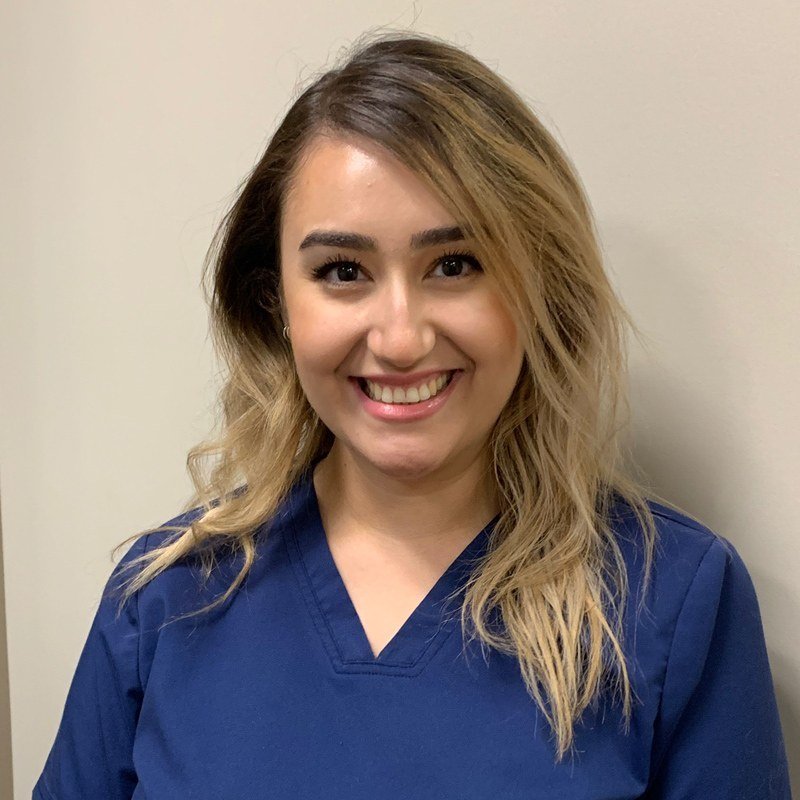 Denisse Lopez, Naperville, IL, (and Montgomery, IL, part-time) Dental Hygienist
Meet
Elizabeth
Liz graduated from Prairie State College in 2020 with a degree in dental hygiene and strives to create a bond with all her patients and do whatever she can to help them have a great and comfortable experience. She also enjoys educating her patients on their oral health and strives to help them achieve a healthy and beautiful smile.
"I absolutely love my job and the dental field!"
In her free time, she loves going to the gym and going on runs! She enjoys traveling and being outdoors, enjoying nature. You can always catch her going out and dancing with friends on the weekends.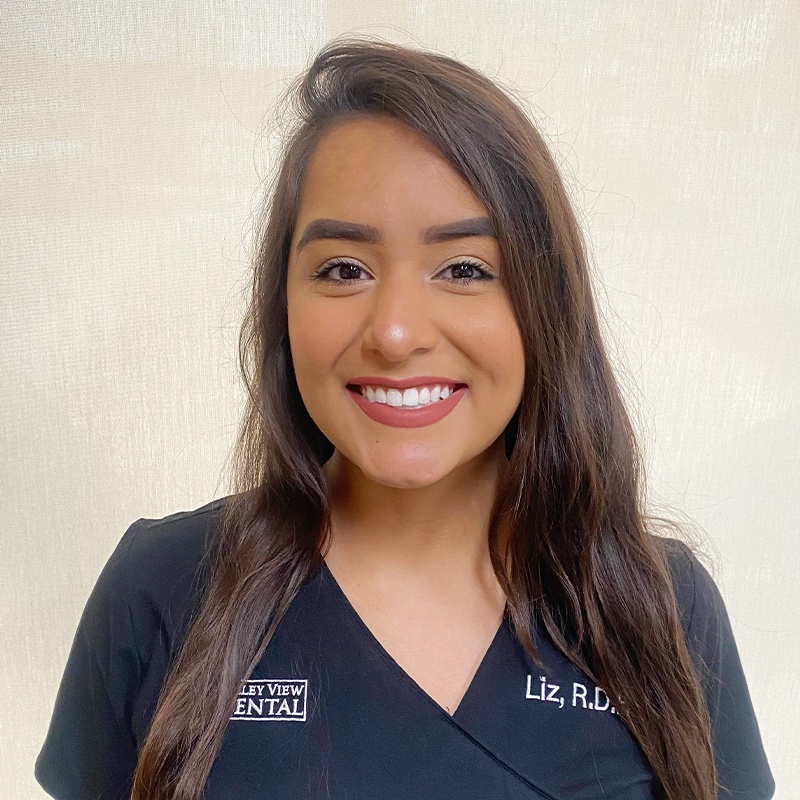 Elizabeth Chavez, Naperville, IL, Dental Hygienist
Meet
Stephanie
Stephanie has been in the dental field for almost three years and absolutely loves dentistry! She went to Lewis University, where she received her Bachelor of Science degree in biology, before going to Fox College, where she earned her dental hygiene degree.
Interesting fact: she has been a long-term patient at Valley View Dental since she was 11 years old, and she got her braces done here by practice co-owner, Dr. Singh!
Stephanie's goal is to help her patients feel as comfortable as possible and help them improve their oral and overall health.
Outside of the office, she enjoys going to the gym, taking her adorable yorkie-poo on walks, and spending time with family.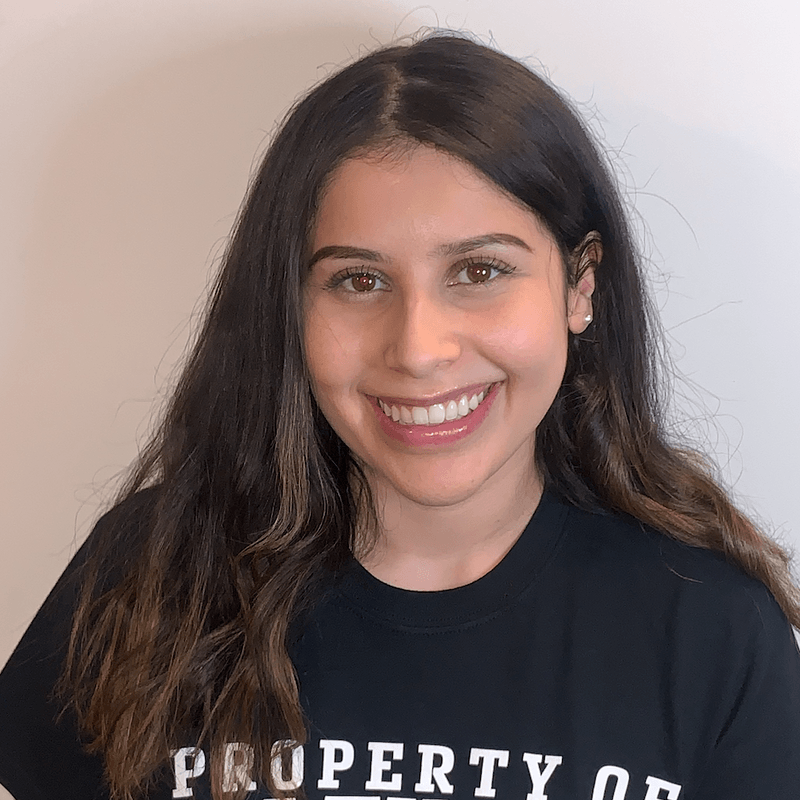 Stephanie Ceballos, Romeoville, IL, Dental Hygienist