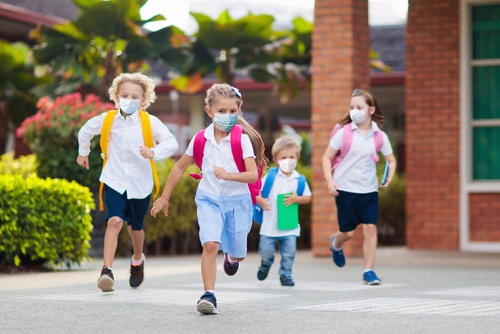 August is around the corner and soon it will be time to get your child's back-to-school dental checkup! Our Valley View Dental team offers comprehensive general and family dentistry to help everyone in your family achieve good oral health. Coming in for a dental cleaning and exam every six months helps your child's smile stay healthy and strong.
Dental cleanings allow our dentists and hygienists to check your child's teeth and gums to ensure a healthier school year whether you visit our practice in Romeoville, Naperville or Montgomery, Illinois. Our skilled teams take teeth cleanings seriously, so your child can avoid tooth decay and cavities, gingivitis or advancing gum disease. Routine checkups allow our dentists to spot developing problems like tooth decay and gum disease early when they are most easily and minimally invasive to treat. If your child doesn't have to worry about problems with their smile throughout the school year, they won't have to miss school to fix smile issues.
Good oral health is essential because cavities and gum disease can both lead to tooth loss. Making sure your child brushes and flosses daily, and sees their dentist twice a year will help to keep their smiles healthier and brighter all year round. Professional dental cleanings are the only way to remove hardened plaque (tartar or calculus) from around the gum line which protects the teeth.
When your child comes in for their back-to-school dental cleaning, we will check their teeth and gums for developing problems, sometimes using dental X-rays as needed. If problems like cavities and gum disease are detected we will recommend the appropriate treatment. Next, we will floss and polish their pearly whites and recommend any improvements to their daily oral hygiene routine and possible products that might help them, as needed.
Once school starts again, your child will likely be busy in a whirlwind of activities. Making sure their smile has been taken care of before school starts means they can focus their attention on the demands of school work, activities, friend shipping and the upcoming holidays.
Our dental teams in all of our locations are excited to help your child's smile thrive for a more successful school year! If it is time for your child to get their dental cleaning and exam, please take a moment to call us so we can get them in! Their growing smiles deserve great dental care!