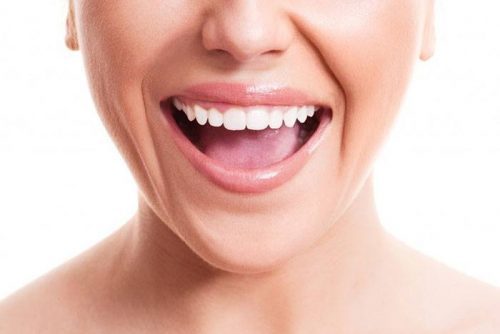 Could nearly invisible braces be the right choice for you and your smile?
Now that you are an adult the idea of getting braces might seem silly, but you may be surprised how many adults are wearing braces nowadays. With amazing options available like Invisalign, it's no wonder that more and more people are turning to our dentists at Valley View Dental serving the Romeoville, Naperville and Montgomery, IL areas to finally fixed crooked teeth and gaps in their smile.
It's really not surprising that Invisalign has gained such popularity over the years, with its ability to fix common dental issues with a series of clear, hard-to-see aligners. Instead of wearing metal braces that could irritate your gums and soft tissue, patients that get Invisalign will enjoy the comfort of flexible, custom-made aligners that are made specially to fit their teeth.
Plus, Invisalign® is able to fix everything from overbites and underbites to cross bites and open bites. These clear retainer-like trays make it possible to finally fix these common dental issues and get the smile you want without the whole world knowing you have braces. Invisalign offers a lot of benefits so it's easy to assume that it's right for you but our the Romeoville, Naperville and Montgomery, IL areas area general dentists will need to address these questions first before determining whether Invisalign is the best course of action:
What issues do you need to fix and how serious is the problem?
This is the biggest factor to consider. While Invisalign is able to tackle more difficult issues if the patient actually needs an orthodontic treatment that can shift the jaws into alignment or perform more complicated tooth movements than Invisalign® may not be the right option.
How old is the patient?
Invisalign is a fantastic option for adults and older teens who want to finally fix their teeth but don't want everyone around them to notice. Of course, children and young teens are not usually the best candidates for this treatment. Why? Because their teeth and jaws are still developing. Plus, older teens and adults may feel more self-conscious about wearing braces, which is why Invisalign can be a great option.
Are you fully dedicated to your Invisalign treatment?
It might seem easy to say yes if all you want is a straight smile but it's important to acknowledge that Invisalign aligners, despite the fact that they are removable, should be worn for around 22 hours out of the day. In fact, they should be on your teeth any time you aren't eating, drinking, brushing or flossing. Sometimes a retainer will need to be worn after your treatment is over. It's important that if you do get Invisalign that you are ready to follow your treatment plan.
Turn to the dental experts at Valley View Dental serving the Romeoville, Naperville and Montgomery, IL areas to get your Invisalign treatment today. We offer a full range of dental services to our patients.