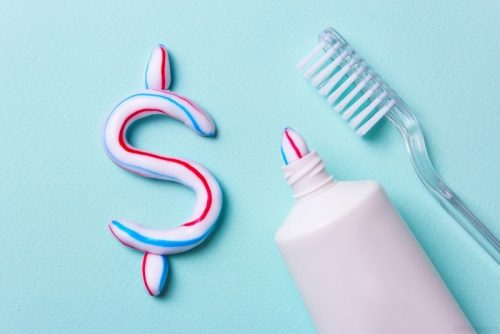 When it comes to protecting your smile, it's important to get the treatment you need in a timely manner so that any oral issues can be treated early and most effectively. Unfortunately, untreated dental problems will typically only get bigger (and worse), especially if you are needing oral surgery. Before having your treatment, you might find yourself with questions such as the following:
Common Questions About Dental Insurance Coverage
Q. Will my dental insurance cover oral surgery…or is dental oral surgery covered by medical or dental insurance?
A. Generally, at least a portion of the surgery cost may be covered by dental insurance. Whether or not dental oral surgery is covered by your insurance will depend on your specific type of plan and the coverage that you have, so you will need to check with your provider to find out if a specific procedure is covered. A Valley View Dental treatment coordinator can check with your insurance after your consultation and your treatment plan is in place.
Q. Can wisdom teeth extractions be done by my dentist?
A. Standard tooth extractions can often be done by a dentist, but wisdom teeth extractions may need to be done by an oral surgeon at Valley View Dental in Romeoville, Illinois. Most of the time wisdom teeth come in without any problems. But sometimes wisdom teeth don't come through completely and in other cases, they might not come through at all and remain totally hidden in your gums forcing the other teeth to shift and become crooked. When your wisdom teeth don't come in cleanly, surgery may be the best way to remove them.
Q. Do I need to get a doctor's (MD) referral if there is a cyst to cover the cost of medical treatment?
A. If the oral surgery you need is considered medically necessary, your health insurance may pick up the cost of the surgery either in full or in part. Surgery for problems like oral biopsies may be considered medically necessary. If you need to have oral surgery, check with your health insurance provider as well as your dental insurance provider. A Valley View Dental treatment coordinator can help answer questions after your consultation and your treatment plan is in place.
Q. What is my responsibility for knowing my dental plan?
A. You are responsible for knowing your dental plan's coverage to ensure that claims are covered. This is why we always recommend speaking with your dental insurance provider to make the most of your dental coverage by understanding its features. A Valley View Dental treatment coordinator can help explain some insurance terms after your dental consultation. We are here to help!
To help our patients get the treatment they need to keep their smiles healthy, Valley View Dental offers several financing options to help ensure timely treatment. We accept cash or check, along with all traditional and most PPO insurance plans. In addition, we accept major credit cards, including Visa, MasterCard, American Express, and Discover. We are also pleased to be able to offer flexible payment plans that come with low interest and extended terms and give our patients the option of choosing Care Credit and Lending Club as needed. We also offer our older patients a senior discount.*
This is a comprehensive dental insurance list with whom we are in-network. If your insurance plan isn't on this list, please confirm with our patient coordinator when you are scheduling your appointment so we can make sure you are properly covered.
Dental Insurance Plans We Work With
-Aetna
-Assurant
-Blue Cross Blue Shield
-Careington
-Cigna
-Connection Dental
-Delta Dental
-Dental Health Alliance
-Dental Network of America
-GEHA
-Guardian
-Humana
-Maverest
-MetLife
-Principal
-Unicare
-United Concordia
-United Healthcare
For all your questions regarding the cost of your treatment, we invite you to contact our office. We can help you create a financing plan to best suit your budgetary needs while ensuring you get the timely treatment your smile deserves.
To learn more, or to schedule a consultation with one of our skilled dentists in Romeoville, Naperville, and Montgomery, Illinois, please call today. You don't need to put off necessary dental care, such as restorative treatment, orthodontic treatment, or oral surgery.  We can help you get the treatment you need!
*Unfortunately, we currently do not accept HMO or Medicaid plans.