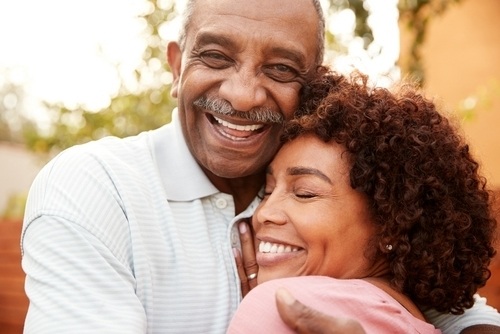 If you are missing some or all of your teeth, dentures can economically restore your smile.
There are several benefits associated with wearing dentures.  There are many other things dentures can do for you, as well. For instance, with multiple teeth missing, there is less support for the facial muscles. and when the facial muscles are not properly supported, the cheeks begin sagging. Dentures help support sagging facial muscles to lift the cheeks and give you a more youthful appearance!  The dentists at Valley View Dental will explain more on how you can benefit from dentures and what will be most economical for you at this time.
Types of Dentures
There are several different types of dentures. The two primary types or full and partial. Full dentures replace a full row of missing teeth, while partial dentures are used when some natural teeth still remain. The different types of full dentures include immediate dentures, conventional full dentures, and Implant-supported overdentures. Types of partial dentures include transitional partial dentures and removable partial dentures. Our dental team can advise you as to which type of full or partial dentures are needed in your particular situation.
Benefits of Dentures
Let us help you decide if dentures are right for you.
Some of the benefits of dentures include:
Replace missing teeth and restore your smile.
Restore normal tooth functioning, such as biting and chewing.
Improve speech by correcting tongue placement when speaking.
Support facial muscles to restore the normal contours of the face.
Improve self-confidence by regaining a full smile.
Whether you wish to restore your smile or regain a more youthful facial appearance, dentures can do so much for you.
To learn more about what dentures can offer you, schedule a consultation with one of the experienced dentists at Valley View Dental serving Romeoville, Naperville, and Montgomery, IL. It's that easy!