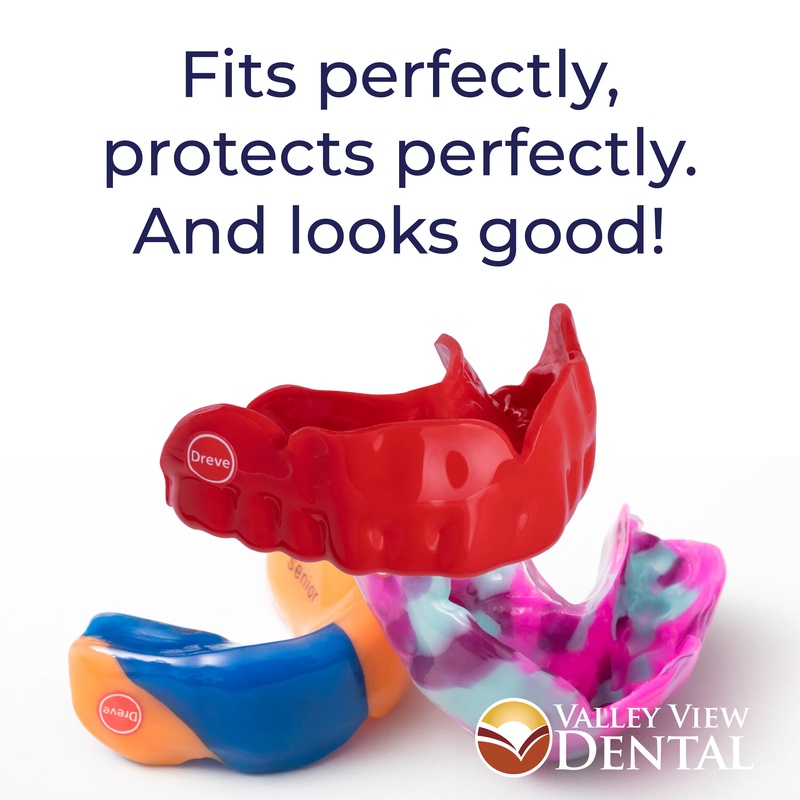 April is National Facial Protection Month and our team is here for it! We want to remind parents to make sure their child is safe while participating in recreational and organized sports. Every year, these five dental organizations sponsor National Facial Protection Month to encourage you to help your child take the best care of their mouth:
–American Association of Orthodontists
–American Association of Oral and Maxillofacial Surgeons
–American Academy of Pediatric Dentistry
–Academy for Sports Dentistry
–American Dental Association
Mouthguard
One of the easiest ways to protect your athletic child's mouth, face, teeth and gums is to invest in a good mouth guard that makes breathing and speaking easy. This is especially important if your child wears braces or other appliances that move their teeth or align their jaws. We understand that protecting your child's smile allows them to safely participate in recreational and organized sports while preventing serious and painful facial injuries. The cost of a good mouth guard is always less than fixing an injured mouth. Valley View Dental is proud to offer custom fitted Dreve mouth guards in multiple colors!
Helmet and Face Guard
These are always a good idea because they cushion and absorb the energy of a sudden impact while preventing damage to your child's head. No matter what age the athlete, sports equipment like hockey pucks, footballs and softballs and baseballs can severely injure your child's face. The best gear comes with a NOCSAE Standard stamp, a universal fit, an anti-glare coating for maximum vision, has an open design to allow a full 180 degrees of vision and any metal bars are lightweight.
Protective Eyewear
Keep your child's vision intact with protective eyewear. Even sports facilities and fitness clubs require athletes to wear protective eye gear. Your child's eyes are extremely vulnerable to damage when participating in high-impact sports. Wearing sports glasses, goggles or other eye protection is a must to prevent accidental injury.
Emergency Dental Care
Since accidents happen our Valley View Dental teams offer your family emergency dental care during our business hours. You can call us and we will get your child in as quickly as possible. If you can't bring your child in right away, we will provide you with instructions on how to care for their injury until you can bring them in. You can reach us at one of our three convenient locations:
Romeoville – 815-372-0100
Naperville – 630-904-5600
Montgomery – 630-923-0900