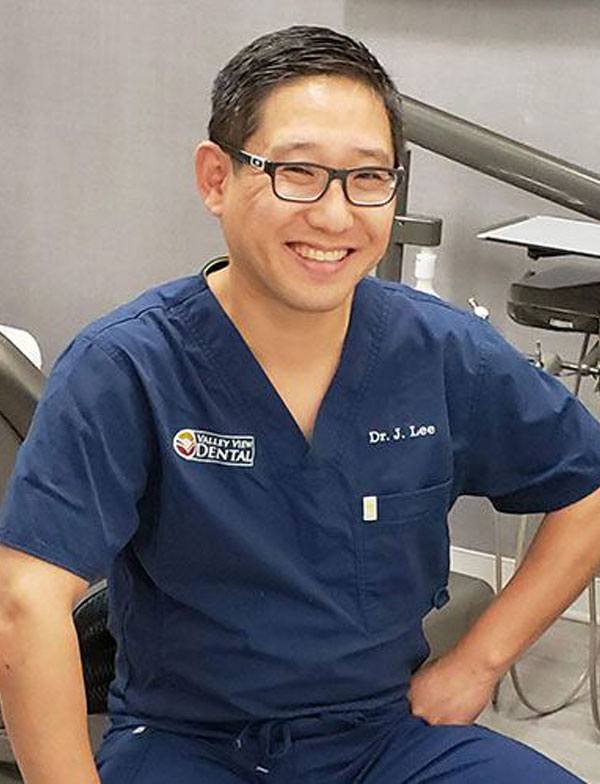 Dentist in Montgomery, IL
"My team and I understand all the objections people have towards dental treatment. We will help you overcome them and help you achieve your next level of health and well being".
Dr. Lee has been practicing dentistry for the past 13 years. During his time as a dentist, he has learned that quality care lies at the intersection of trust and continuous learning. He is always striving to stay abreast of the last techniques and technologies that lead to exceptional patient care. He works to create an environment in which his patients can find solutions for all their dental needs, educate themselves, and become lifelong members of the Valley View Dental family.
EDUCATION
"I am passionate about the practice of dentistry. Patients deserve the best care from providers who strive to understand the latest techniques and push the thread of knowledge.
DMD: Tufts University of Dental Medicine
BA: University of Chicago
PROFESSIONAL
American Dental Association
Academy of General Dentistry
Chicago Dental Society
Illinois State Dental Society
World Laser Institute – Fellow
Internal Association of Orthodontics
COMMUNITY
"I strive to be active in the city I live and serve. Trust is an essential component of any relationship. I strongly believe in creating an environment of service and shared solutions with my patients. We perform our best when we overcome obstacles together.
WHY I BECAME A DENTIST
"My father could never afford good quality dental care. At a young age, I understood the barriers that come with dental treatment. I became a dentist to help my father overcome his dental challenges and help others overcome their obstacles to dental work through education and empathy.
In his free time, Dr. Lee  enjoys fly fishing, teaching Sunday school, and being a dad to his two little girls.