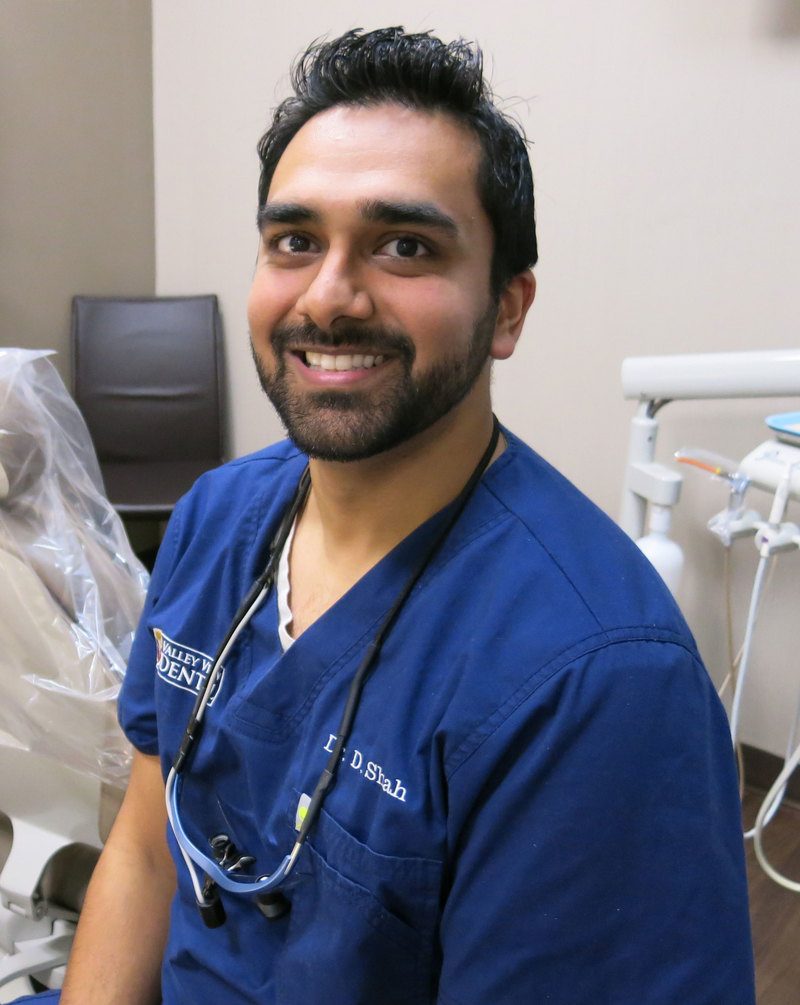 Dentist in Romeoville, IL
Dr. Dhaval Shah was born and raised in the western suburbs of Chicago. He graduated from the University of Illinois in Urbana-Champaign in 2004 with his bachelor's degrees in biochemistry and economics. He completed his dental degree from Tufts University in Boston in 2008. During dental school, he assumed a teaching role with the underclassmen and incoming dental students. Since then he has always incorporated teaching patients about their dental health and procedures in his day-to-day interactions. Dentistry is more fun and beneficial when patients know what's going on with their treatment so they fully understand WHY things happen. Dr. Shah continues to further his learning every day and stays on top of the latest surgical treatments for implants and wisdom teeth extractions.
Dr. Shah is very laid-back and likes to create a relaxing environment for everyone. He draws a lot of pictures, shows patients their X-rays, and explains his findings rather than just report them. Dentistry becomes much easier for patients (and Dr. Shah!) when the fear factor is removed.
In his spare time, he loves spending time with his wife and their baby daughter. He is a huge Bulls and Bears fan. He loves to laugh and always loves a good joke!