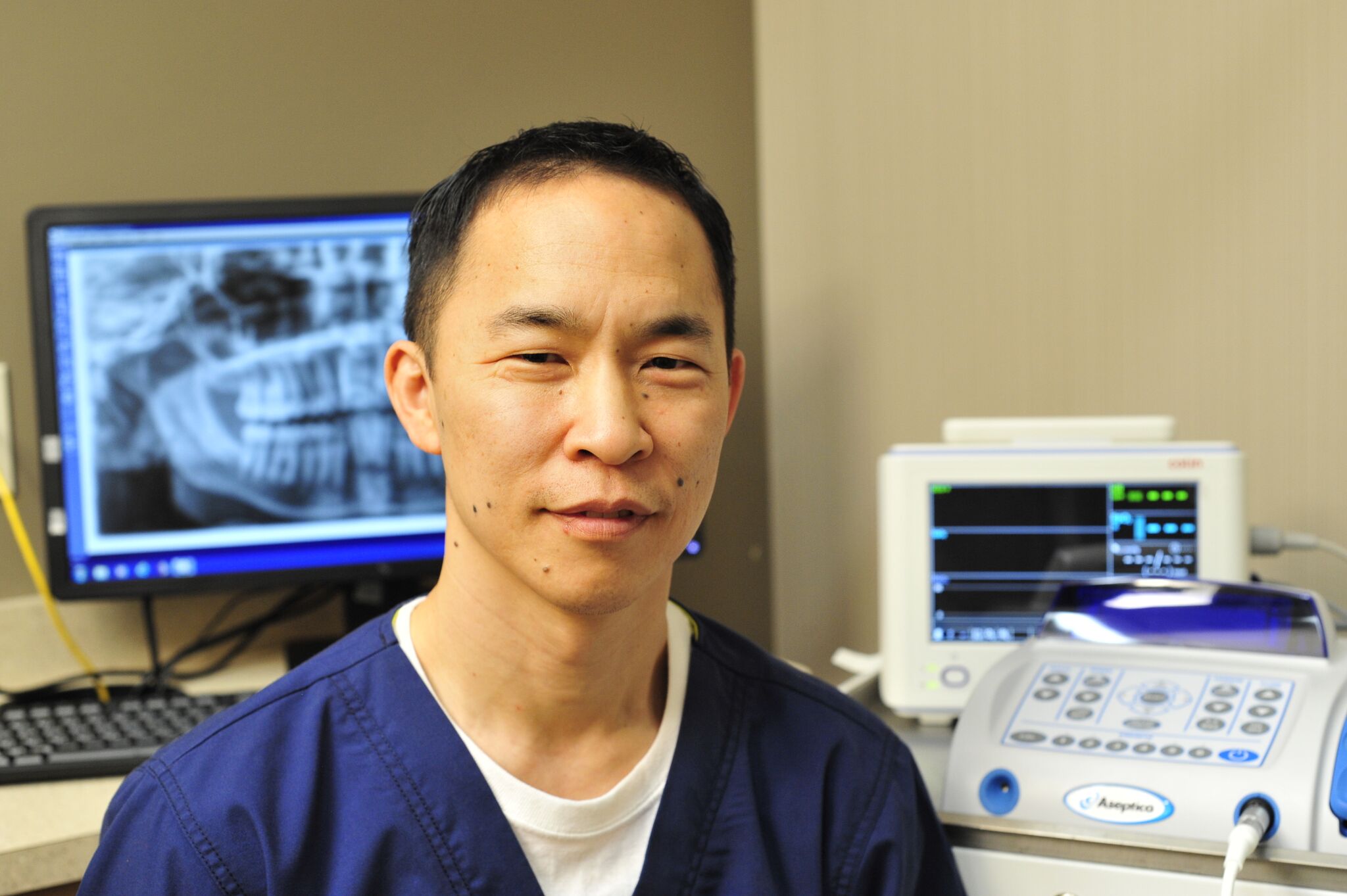 Board-Certified Oral and Maxillofacial Surgeon in Romeoville, IL
"I feel my life has been richly blessed. I cherish opportunities to serve others, whether within the walls of Valley View Dental or out in the community at large."
Dr. Clarence Tang earned his Bachelor of Arts degree in communications from Brigham Young University in 2001. He graduated with his Doctor of Dental Surgery degree in 2006 from the University of North Carolina-Chapel Hill. Dr. Tang completed his general practice residency at the University of Alberta in 2007. In 2013 he graduated from the University of Michigan with his Oral and Maxillofacial Surgeon and Master of Dentistry degree.
He is a member of several professional affiliations, including:
American Dental Association
American Association of Oral and Maxillofacial Surgeons
Chalmers J. Lyons Academy
S. Navy Dental Corps
Dr. Tang has received numerous honors, including:
Robert E. Tormey, Jr. Memorial Scholarship ($2000)
Dental Foundation of North Carolina, Apr 2006 Best Presentation, Basic Science Category ($150)
Spurgeon Table Clinics, "Tracking Chewing and Border Movements of the Jaw," Mar 2004
Student Research Fellowship ($2400)
UNC School of Dentistry Dental Research Center, "Perceived Caregiver Oral Health Beliefs: Its Association to Early Childhood Caries and Parenting Stress," Apr 2003
Dean's List, UNC School of Dentistry, 2002-06
Dr. Tang is a prominent medical doctor, with  publications below:
Tang CS, Quinonez RB, Hallet KB, Lee JY, Whitt JK. Examining the association between parenting stress and the development of early childhood caries. Community Dent Oral Epid. 2005 Dec;33(6):454-60
Tang CS, Naylor AE. Single-unit implants versus conventional treatments for preserving and restoring compromised teeth: a brief review of the evidence. J Dent Educ. 2005 Apr;69(4):414-8
Tang CS, Quinonez RB, Hallet KB, Lee JY, Whitt JK. Parenting stress as an etiological factor for early childhood caries. Abstract J Dent Res 84(Spec Iss A):59886, 2005
Dr. Tang is married and has six children and two stepchildren. He loves hiking, biking, kayaking, cooking, musing, board games, movies and traveling. He grew up in Edmonton, Alberta, Canada.