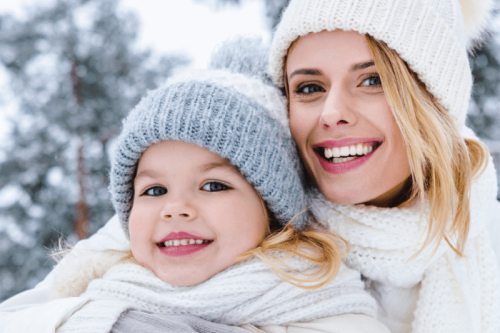 We are now officially in a new year and heralding new beginnings! This is a great time to assess your oral health and renew your commitment to a healthy smile. One of the ways we support your oral health goals is through ongoing dental cleanings and exams.
Cleaning and Exam
When you come in for one of these preventative appointments, our Valley View Dental team will evaluate your teeth and gum health and then clean your teeth. If there are any issues going on, like tooth decay or gum disease (gum inflammation or gum pain), the exam will detect them. Then we can begin treatment as soon as possible to keep any problems from growing bigger and becoming more costly to treat. We will also go over any preventative care your teeth and gums need.
At your preventative exam, we will clean your teeth and around the gum line by removing hardened dental plaque (tartar) to prevent cavities, gingivitis and periodontal disease (which can lead to tooth loss if left untreated). Remember, your daily oral hygiene routine limits the plaque buildup on your teeth, but once it has hardened, it requires professional dental cleaning to remove. So what can you expect at your dental cleaning and exam?
Our dental professionals will perform the following:
-Possibly take dental X-rays to spot underlying problems
-Clean your teeth by removing any hardened plaque (tartar/calculus)
-Thoroughly floss and polish your pearly whites
-Check for signs of dental disease
For a healthy smile, we will generally recommend that you come in for routine cleanings and exams every six months. If you are battling dental issues like gum disease, you may need to come in more frequently. If you have a dental emergency, unexpected pain or injury, we will get you in as soon as possible.
Preventative Dental Care
In addition to your routine dental cleanings and exams, your at-home preventative care is essential for good oral health. We are happy to review your dental conditions and suggest trusted and proven at-home dental care products that can support your smile needs. This might mean recommending the best toothbrush or toothpaste options to address your dental needs.
Our experienced dental team in Romeoville, Naperville and Montgomery, Illinois, also offer preventive treatments. We are happy to work with you to create an individualized treatment plan to best serve your oral health needs. The new year is a great time to take stock of your oral health goals and then start with a clean slate and a firm commitment to making your healthy smile a priority!