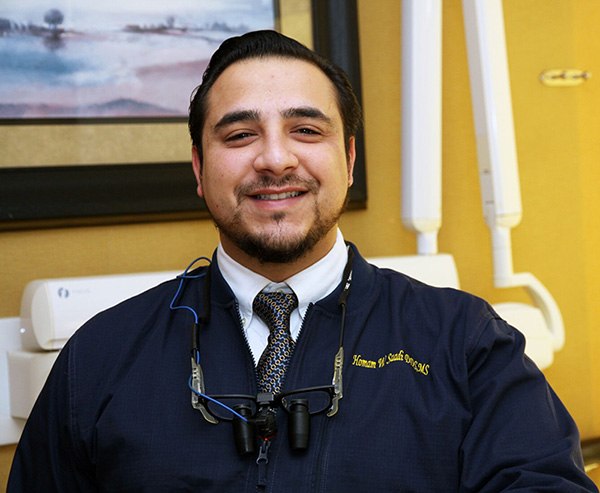 Dentist in Naperville, IL
Growing up in a family of dentists, it was easy for me to know what my next step would be after high school. Over the years I worked in several dental offices in many positions, from dental assisting to management to finally becoming a dentist, following the path of my main mentor, my father.
After receiving my DDS degree, I chose to study operative and cosmetic dentistry at Nova Southeastern University where I earned my post-graduate certificate and master's degree in dental science. I was the lead author of a thesis titled "The effect of drying protocols on the bond strength of resin to dentin" and had the opportunity to participate in several meetings and was honored and won the Thomas P. Hinman Dental Meeting Table Clinician Award
My father always told me to "treat each and every patient as if they were your own family," and I think of that every time I walk into the office.
I take my education very seriously and I will always be a student. I stay involved in continuing education on a monthly basis to learn new and improved treatment techniques for my patients.
I am a member of several dental organizations, including:
American Dental Association
Chicago Dental Society
Illinois Dental Society
American Academy of Cosmetic Dentistry
American Academy of Operative Dentistry
When I am not working, I make sure I spend time with my lovely wife and son who are the blessing of my life. During my free time, I really enjoy reading books, eating out and going for walks with my wife and son.